[ad_1]

A Guide to Using Explainer Videos to Promote Your Brand
If your goal is to promote brand recognition and permanence, there are many creative marketing moves you can take. 
But few perform better than producing video content.
Marketers know that video is impossible to beat in terms of effectiveness nowadays. Why? 
Well, visual content is dominating the online world, and becoming the way that we communicate with others! 
And of all visual content, videos are the ones that stick in the viewer's mind the most. 
Audiences enjoy video content, especially when it delivers messages that come with eye-catching visuals and great storytelling. 
And this is why explainer videos (and, specifically, animated explainer videos) such a popular choice among businesses. 
They'll mix beautiful motion graphics with a well-crafted story, and will make sure that your product stays in your audience's mind.
However, for that to happen, you'll need to brand your video effectively! Which is what we'll discuss today.
Branding Your Video: The Key to Brand Permanence
The explainer video formats make for super memorable pieces on its own, so the key here is to implement your branding correctly to make the most out of them. 
But it's not enough to just throw your logo at the beginning of your video and call it a day. 
Instead, you'll want to include many techniques and elements that subtly, and with the right timing, make sure your viewers walk away with the right idea in mind.
Implementing Your Colour Palette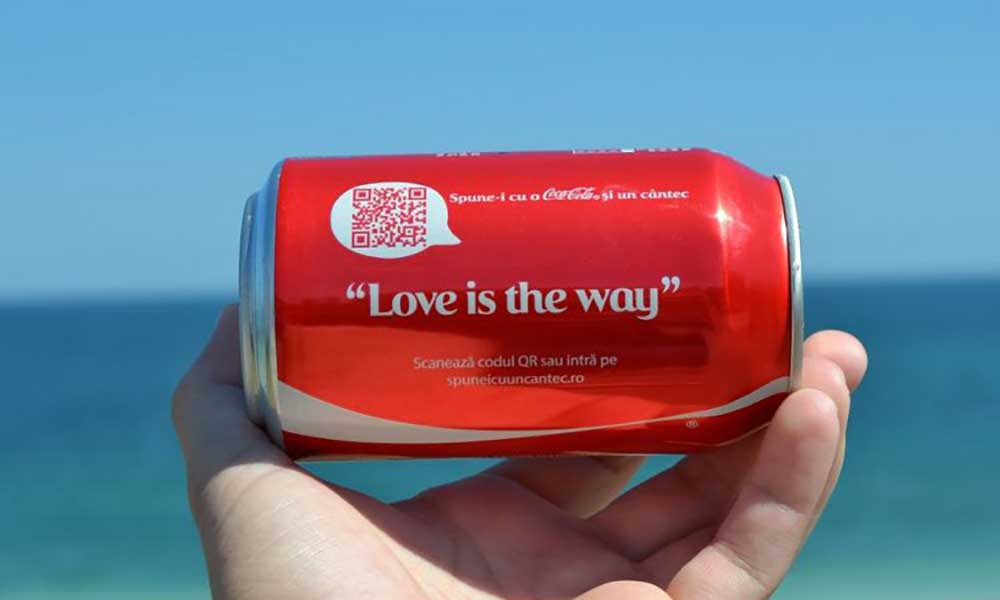 Think of Coca-Cola red. Or the purple shade of Cadbury chocolates. 
These colours are so widely associated with their brands they're even trademarked! 
But you don't have to trademark your colour palette to make it recognisable. 
Making it the primary colours on your brand's communication channels (social media posts, website, email strategy, etc.) usually does the trick. 
And implementing them in your content, explainer videos or otherwise, is often a good move as well.
As mentioned earlier, one of the most popular elements of explainer videos is an animated style. 
The main reason being that when these videos are animated, it gives you the flexibility to use your brand's colour palette in a variety of smart ways. 
And doing so, you reinforce the way your audience associate these colours with your brand.
There are many ways to include your brand's palette in your video. 
From the character's outfits to the scenarios, the objects on the screen, and so on. 
The important thing is to get inspired by the colours that define your brand and seek opportunities to include them in the piece without getting overbearing.
It is a simple yet powerful tool that can do wonders for your branding. For example:
A particular shade of the colour green is an essential part of the brand featured in the video, so they made sure to include it in the backgrounds, the clothing, the graphics — and all of it helps build up the work that starts with their logo. 
Using Animations to Underline Your Brand's Presence
Why are animated explainer videos so much better to build a brand's presence than live-action videos? It goes beyond just colour flexibility.
You see, live-action videos are made with existent, tangible resources, which ties the stories to the possibilities of reality. 
On the other hand, animation has much more versatility, and it's just as appealing (or even more so) than live-action for some products. 
Seriously, there's no creative limit with animation. 
Do you want to make your characters fly to Neptune in a bicycle? Do you want them to live in a world made of spaghetti? 
Whatever you can think of to make your message get across to your audience, animation makes it easier to accomplish. 
When it comes to brand performance, there's also the fact that a brand's value proposition might be something challenging to communicate intuitively. 
Animation helps you solve that regardless of how abstract your message happens to be. 
Look how Slack, a workplace chat service, implements animation to get their product's value proposition across in a very compelling way:
Logo & Timing
Okay, we mentioned that a logo should be more than just a throwaway frame at the beginning of the piece. 
But what is the right way to include your logo, then? 
Your logo is a big part of your brand image, and it's one of the leading brand elements that you want your audience to remember. 
But you need to include it in your animated video in a way that's subtle and meaningful, which also involves the right timing.
There are certain moments in a video in which your logo can have a more significant impact on your viewers, and they are tied to the narrative of the piece. 
If your logo appears, it should be because it's coherent with the story. After all, that's when it will make an impact.
For example, you can include your logo design just after you state your clients' pain points because that's the moment in which your product or service is presented as the best solution. 
That's a great way to make its appearance coherent with the narrative, and as your audience learns about your product, they'll associate it with your logo and company as a whole.
Another excellent opportunity in which you can include your logo is near the end, to remind viewers of who you are before they go. 
And while these are two primary points to include your logo strategically, they're not the only ones!
If you choose to add your logo to your video any more than that, though, do it subtly to avoid lowering the impact of those two pivotal moments. 
For example, you can add it to certain design elements (as a brand on a t-shirt, on the back of a laptop, a sign in the background… you get the idea).
Take a look at how it's done in this video to get a bit more inspiration:
Reinforcing Storytelling Elements with Meaningful Sound Design
When it comes to creating a high-quality piece, any explainer video company will tell you that sound design is just as crucial as illustrations and animation. 
Excellent sound design ties everything together, making your video feel professional. 
And it also helps you boost your brand permanence in your audience's minds. 
Marketing teams have taken advantage of this for decades, with jingles and specific audio designs for logos, and you can – and should – do so as well in your explainer video.
● Choosing the right music
The right background music can help you add a layer of meaning to your video. 
You can choose a song that sounds "techy" if you're advertising a technological product, or something fun and catchy if you're promoting a new toy.
But you can also change the music to go with the tone of your narrative. 
For example, you can start your video by showing the pain point of your main character and choose a sad song that goes with it. 
When you present your product as the solution to your character's problems, you can change that tune to something upbeat and optimistic!
● Adding a recognisable sound to your logo!
Choosing an audio clip that represents your brand will do wonders for your brand remembrance. 
Sound logos (also called audio branding) are short audio clips that are paired with their visual counterparts to strengthen it.
They are super sturdy, to the point that most people can recall a logo just by hearing its sound! Think of McDonald's, for example.
Do you see it? Audio brands and visual logos go hand in hand! 
● Choose the right voice over
Excellent sound design doesn't stop with music. 
Explainer videos are usually paired with a voice-over, and the one you choose will have much influence on the overall tone and feel of your video.
Also, the voice that you choose will be tied to your brand's image, so it needs to represent you! 
Choose a voice-over artist that resonates with your target audience, by choosing a gender, tone, and native language that makes them feel represented. 
Let's Wrap It Up!
The pieces that you include in your content marketing strategy must always be consistent with your brand's image to promote brand permanence. 
And, as you now can tell, an adequately branded animated explainer video must be one of the central pieces of that strategy.
Explainer videos are compelling, engaging, and they stay in your viewer's minds. 
People can easily recall animated explainers because they manage to communicate the value proposition of any product or service easily. 
And, in a digital world like ours – where we usually see hundreds of pieces of content per hour – having a piece that's so memorable is liquid gold.
But remember, every branded element that you add to your explainer video must be there for a reason — be subtle about it! 
That's how you'll manage to introduce your product to your audience without them dismissing you for being too 'salesy' from the very start. 
So, are you ready to create fantastic explainer videos to boost your brand? Let's get to it!
Author Bio: Victor Blasco is an audiovisual designer, video marketing expert, and founder/CEO of the explainer video company Yum Yum Videos. Besides running the business, he's a lifelong student of Chinese philosophy and a passionate geek for all things sci-fi.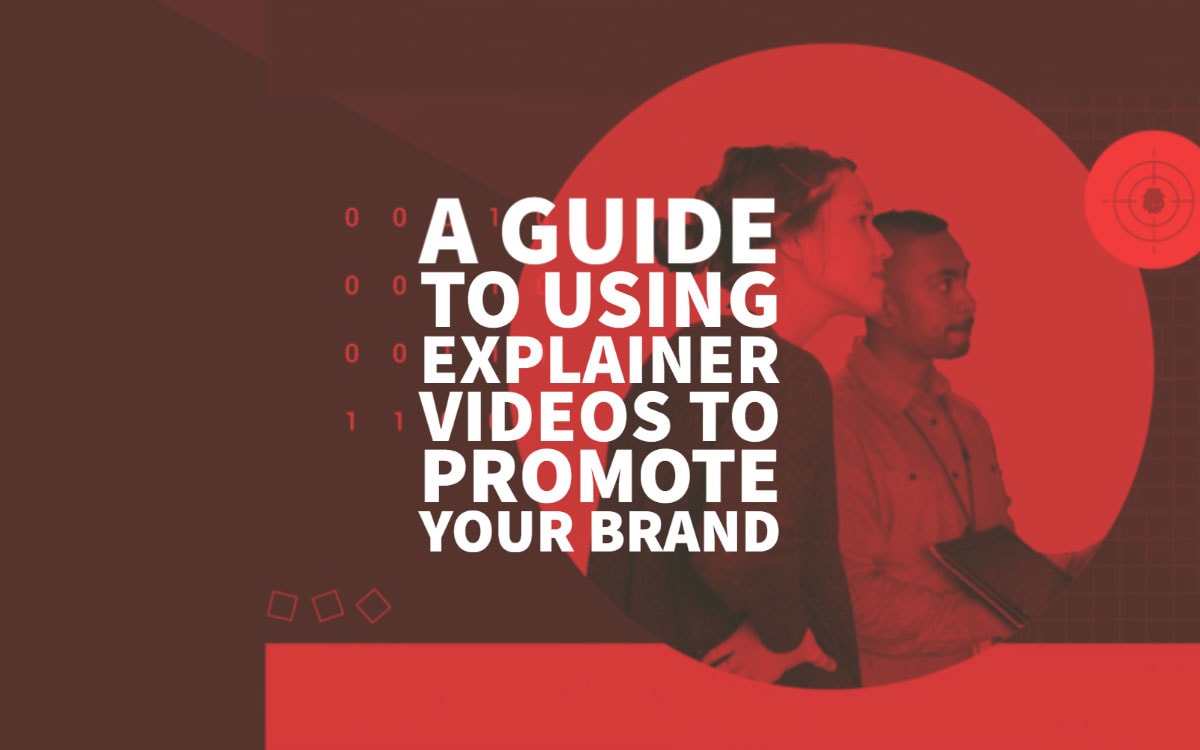 [ad_2]

Source link