To finish off every year I enjoy taking a moment to look back at my content from the past 12 months to compare how all my articles, tutorials, freebies and videos performed in terms of view counts. This is my greatest hits collection for 2020, broken down into individual roundups for each category. Did you miss any of these most popular posts? Which one from the list was your favourite? Or was there a particular piece of content you found really useful that didn't make the cut?
While my best performing video tutorial hasn't performed quite as well as my greatest hit from 2019, it's exciting to see average view counts on the whole have increased on my Spoon Graphics YouTube channel. My free downloads seem to be the best way to draw in readers here on Spoon Graphics, which have also been a great incentive to attract viewers from YouTube to become mailing list subscribers on my Spoon Graphics website too!
43,140 Views: Download My FREE 'Bad Print Effects' Photoshop Action
32,609 Views: 20 Free Old Paper Textures with Creases, Folds and Stains
30,466 Views: Download My New Set of 10 Free Halftone Lines Textures
18,459 Views: Free Pack of Wood Grain Textures with PNG Transparency
17,022 Views: Download My Free Collection of Organic Turing Patterns
14,915 Views: Download My Free Poster Folds and Creases Textures
11,083 Views: Free Photoshop Action to Turn Anything into Gold in Photoshop
7,962 Views: 7 Free Dark Wood Texture Photoshop Mockup Templates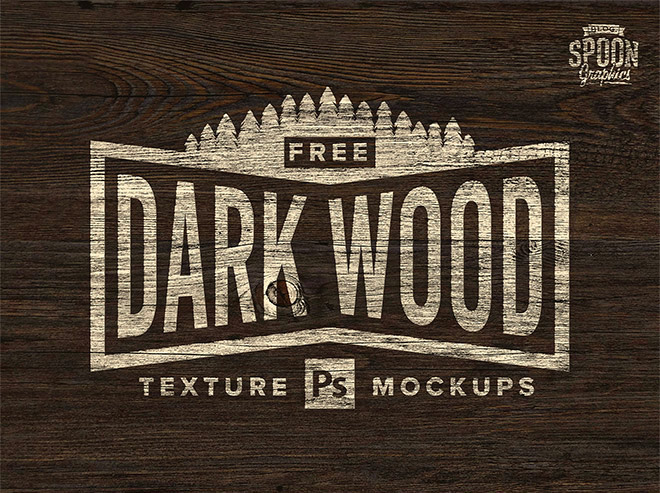 24,642 Views: The Knockout Method is my New Favourite Photoshop Technique
23,683 Views: How to Apply Cyberpunk Style Color Grading & Neon Effects to Your Photos
8,475 Views: How to Create a Fantasy Map of Your Own Fictional World
6,740 Views: How to Create a Colourful Geometric Pattern in Illustrator
6,020 Views: How to Create an Ornate Vintage Logo Design in Illustrator
5,385 Views: How to Easily Create Retro Landscapes with an 80s Aesthetic
4,469 Views: How to Create 3D Text Effects in Photoshop with the "Transform Again" Technique
25,619 Views: The Best Brushes for Affinity Designer (Free & Premium Packs)
8,247 Views: Why You Should Replace All Your Hand-Drawn Brush Scripts with SVG Fonts
7,731 Views: 40 Inspiring Lettering Quote Designs with Quirky Messages
7,480 Views: Showcase of Vintage Logo Designs with an Ornate Victorian Style
5,630 Views: Are These Fan-made Football Concept Kit Designs Better than the Real Strips?
5,464 Views: Showcase of Brush Lettering with Fast, Aggressive Strokes
3,677 Views: 40 Punchy Designs and Illustrations with a Boxing Theme
218,589 Views: Vintage Text Effect in Adobe Illustrator
73,453 Views: How to Turn Anything into Gold in Photoshop
42,083 Views: How to Create an Embroidered Patch Design in Illustrator
36,723 Views: How To Create Detailed Graphic Patterns in Photoshop
27,570 Views: How to Create a Glitch Effect in Photoshop
27,051 Views: Easily Create Fake Window Reflections in Photoshop
24,032 Views: Vintage Letterpress Poster Design in Photoshop
21,495 Views: How To Create a Retro Cereal Box Design with a Mascot Character
20,197 Views: Distressed Halftone & Engraved Photo Effect
19,854 Views: How to Create a Gold Foil Effect in Photoshop