The Top 10 Best Apps for Designers for iPhone & iPad
The iPhone is a fantastic device that has gained worldwide acceptance. It is one of the most successful products Apple Inc. has ever created. 
Individuals love the iPhone and iPad, not just because of their excellent design, but also because of their functionality. 
Additionally, the iTunes store provides a variety of applications for various professionals. 
Before the advancement of smartphones and tablets, designers relied on computers to do most of their work. 
However, it is now easy for designers. There is a variety of apps that designers should have. The following are the top 10 best apps for designers you need to know.
1 – Loose Leaf
Inspiration for a new design can come at any time. As a designer, you should always be ready to capture such inspiration. 
Loose Leaf would allow you to capture your ideas well. The app makes it easy to annotate and share your thoughts with others. 
Loose Leaf is a scratch paper-type app. The app can allow you to:
Write down mathematics problems. The app supports drawing functionalities which make it appropriate for jotting math problems. 
Capture story ideas. The app is perfect for taking notes. A majority of the note-taking apps available have limited functionalities. For example, you cannot alter the page type to be a grind or lined. However, for this app, these functionalities are possible. 
Do modifications of designs and photos. The app makes it possible to modify computer designs. You can also edit photos, where you can crop them and piece them together with other backgrounds.
The app is meant to be simple, which works better for designers.
2 – Marvel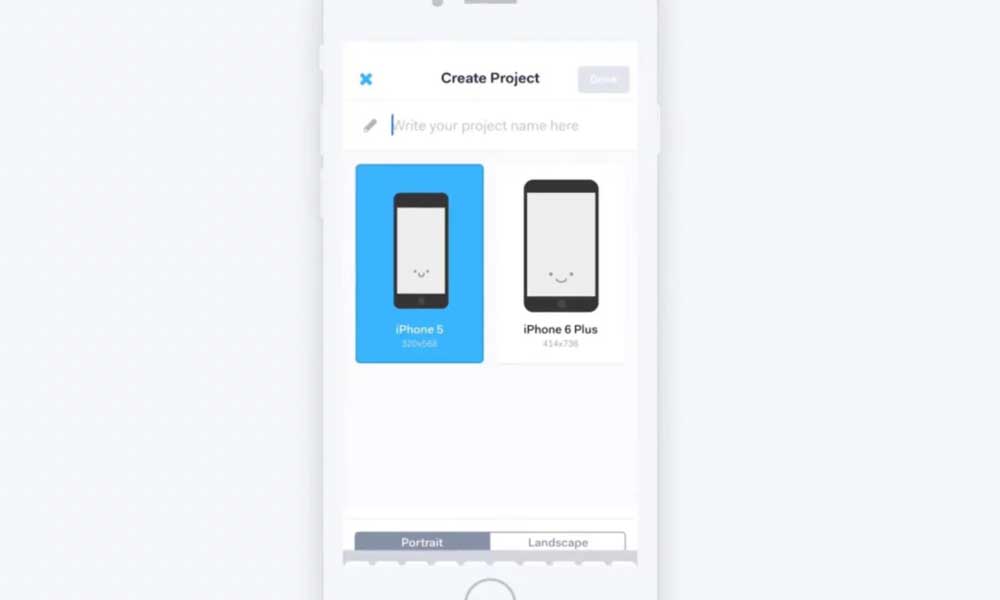 Marvel is available for free for both iPhone and iPad. 
Unlike a majority of the graphic design apps that are expensive, Marvel is freely available, yet so crucial for designers. 
The app serves to transform sketches on paper or whiteboards into interactive prototypes. 
This makes it possible to undertake demos of your ideas and share them with others. 
You can be sure designers find it challenging to explain their ideas to others, especially to non-designers. 
Marvel comes to the rescue of designers since it enables them to prototype their ideas. 
The app allows designers to:
Take photos of the sketches. Within minutes, it is possible to move from a napkin sketch to a fully functional prototype.
Build prototypes. With Marvel, designers are in a position to create both desktop and mobile prototypes. 
Offline prototypes. This is one of the significant features of the app, where you can pre-download the prototypes and view them without an Internet connection. 
Sync from the cloud. You can store the prototypes on the existing cloud storage.
View on Apple TV and Apple Watch. Designers can play and preview all the prototypes on Apple TV and Watch.
3 – Ikonica
Ikonica is one of the freely available apps for designers on iOS. The app allows iOS icon designers and developers to preview the finished design before the app is done. 
Usually, finished products could only be seen after the completion of the coding process. 
However, this app seeks to change this approach with IOS icons. The following features make it a must-have app: 
Simple. The app is simple to use. Novice designers will find it easy to use.
Intuitive. Navigating through the app is easy.
Variety of designs. Designers can browse through various models and choose from many backgrounds.
Ability to import from the camera roll. 
Import from the Mac toolbar. You just need to drag and drop the pictures!
4 – Procreate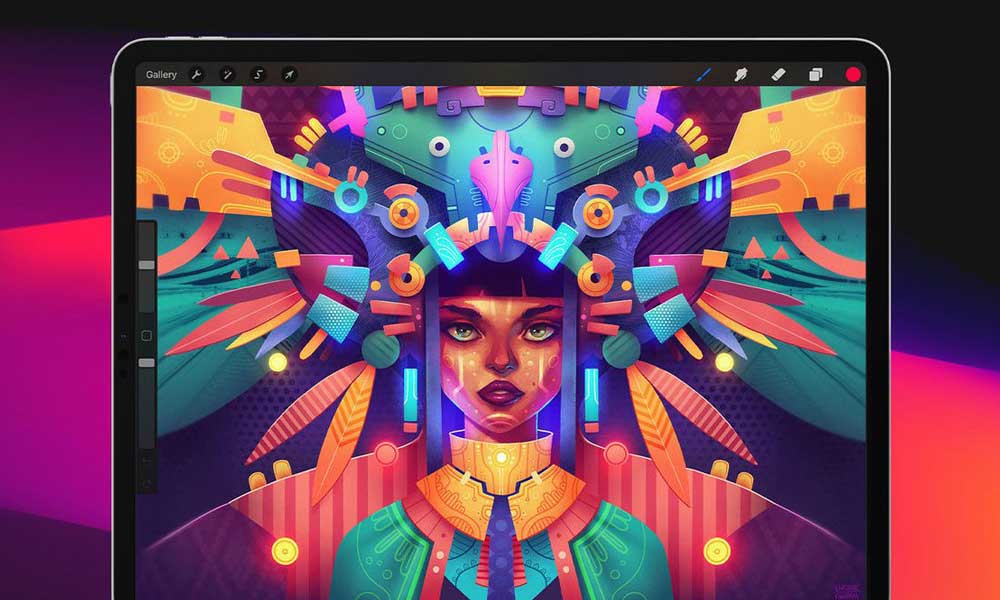 Procreate is one of the best apps for designers and artists. While the app is powerful for advanced users, it is also easy for everyone. 
It allows designers to work from anywhere since it is a complete art studio that one can slip into the bag. The app comes with powerful features, including:
Game-changing brushes. The app has hundreds of beautifully crafted brushes. Each brush has more than 50 customisable settings. Users are free to create their custom brushes and sets, then import and export them. 
Layering system. The ability to combine different layers into groups serves to assist designers in remaining organised. This feature makes the Procreate one of the best creative apps. 
Design tools. Designers can include tools like vector text to their illustrations. It is also possible to import and export various fonts. Designers are free to refine the text spacing and alignment to ensure the finish is perfect.
Sharing of creations. Sharing has been simplified with drag and drop features. It is also possible to export and import files to other supported applications. 
5 – Adobe Sketch
Adobe sketch remains among essential apps for designers. The app seeks to allow designers to create expressive drawings by using natural tools like pencils, markers and pens. 
Users attain similar textures and blending effects hey would get on paper. With Adobe sketch, designers can:
Access to thousands of in-built brushes. The brushes have adjustable size, colour and opacity. All the available brushes can be imported into the Sketch.
Legerity capabilities. Designers can mix photos with drawing layers. This makes it easy to transform the images accordingly. 
Access to royalty-free images. Users can access thousands of royalty-free images 
Behance integration. Designers can see what other artists are creating. You can upload your art to Behance and get feedback from other members of the community about the design.
Send artwork to Illustrator and Photoshop. You can export files to the two programs so that you can scale your work.
6 – iDesign
iDesign is among the best apps for designers, and in particular, vector drawing. 
The app has a simple UI, which makes it stand out among other apps. 
Within a short time, users can learn how the app works and draw shapes and vectors like expert designers. 
The use of graph background makes the process of drawing shapes both easy and accurate. 
It is easy to do scale drawings with iDesign. Other essential features include:
The ability to adapt to the native screen size of the current device. 
Advanced editing options.
Freehand drawing, enhanced with smoothened paths.
Easy to import and export print. Designers can export their works to PDF, PNG and SVG formats. 
7 – Affinity Designer
Affinity Designer has transformed the graphic design world. The app is a culmination of years of intense refinement. 
The results have been a smooth app that makes the workflow easy and enables designers to express their creativity. 
The app is smooth and precise for vector drawings.
It is based on Apple Award-winning technology which makes it suitable for different design projects. 
Enhances real-time performance. The gradients are live, with zooming live at 120fps. The app offers seamless switching between tools and editing modes.
8 – Adobe Illustrator Draw
Adobe Illustrator Draw remains among the favourite apps for designers today. With this app, designers can express their creativity. 
One thing that stands out for this app is the ability of designers to create beautiful vector designs on their mobile phones. 
With such a dominant feature on a mobile device, designers can turn their ideas into quality artwork whenever inspiration comes. Some of the outstanding features include:
Access to images from different sources. Adobe Stock offers some of the best royalty-free images. Using these images, you can alter them to suit your needs,
Exceptional drawing tools. Designers can choose from some of the in-built vector brushes. The toolbar is customizable to include all the brushes one requires. 
9 – Assembly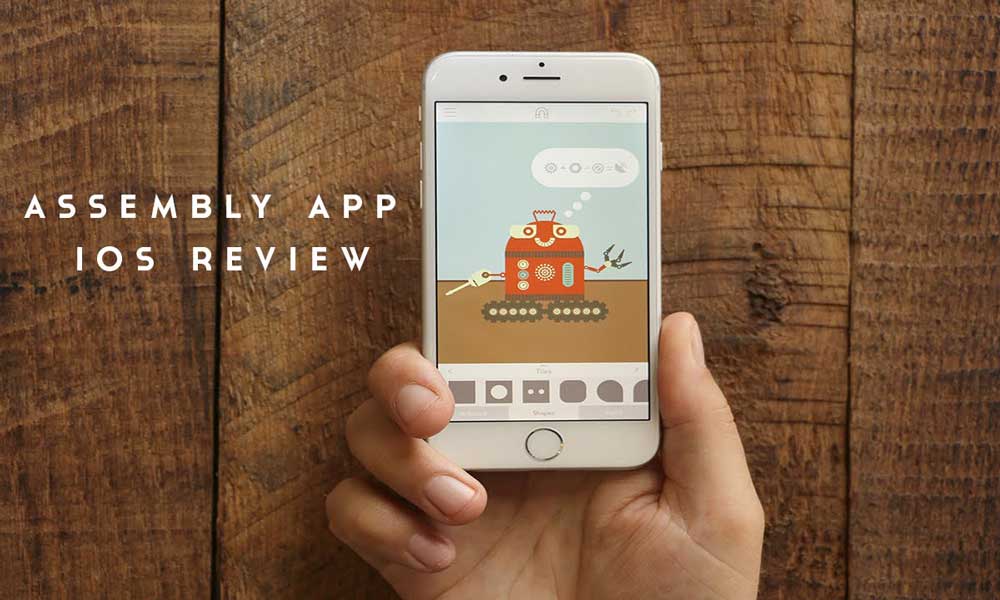 Assembly mimics a majority of the features that are found in design desktop software. Using Assembly, designers can produce high-quality work within a short time. 
The design of the app makes it easy for novice users to learn. You do not need to have a background in design to use the app. 
Reading through the manual will give you an idea of what you need to do. 
When you open the app, it asks you to choose the level of your design experience. 
This is important considering that novice users have different needs from those at advanced levels. 
Both the novice and experienced designers have a variety of design tools available to them, including:
Ability to sync projects with the iCloud.
Creating custom stickers and colour palettes
Import and export images
Nesting grouping and multi-select capabilities.
You can pay and upgrade to Assembly Pro that allows you to access more features that are not on the free version. 
Before making the subscription, you can have a 7-day trial version, which will be automatically renewed to the weekly subscription and can be cancelled any time. 
10 – Trello
Apart from Web design apps, designers need an app that can manage their projects. 
Trello is a critical app that all designers need to have. The visual tool organises the work and life of users, and for free! 
It is hard to imagine that such a powerful tool would cost you nothing. 
Currently, the app has more than 35 million users who find it critical to organising the way they operate. 
Designers need to collaborate on various projects. This means that they should have an app that allows them to work together. 
Trello is the application for such functionalities. With Trello, designers can plan how to accomplish a particular task. 
They can share the progress of their tasks to motivate each other. 
At the same time, designers may want to include a description of their artworks. 
Since they are not professional writers, they can engage writemyessayforme.co.uk for high-quality essays. 
Conclusively, the availability of apps for iOS has revolutionised the way designers work. 
Sometimes back, designers were restricted to desktop applications. 
This meant that they could not put their ideas into action anywhere. 
However, with the emergence of iOS apps, designers can actualise their ideas. These apps have been optimised to work on various Apple devices. 
Further, the ability of most of the apps to sync with the iCloud enables designers to have safe storage for their artworks. 
You do not need to download all the design apps highlighted here. Take your time to identify the apps that best meet your needs.